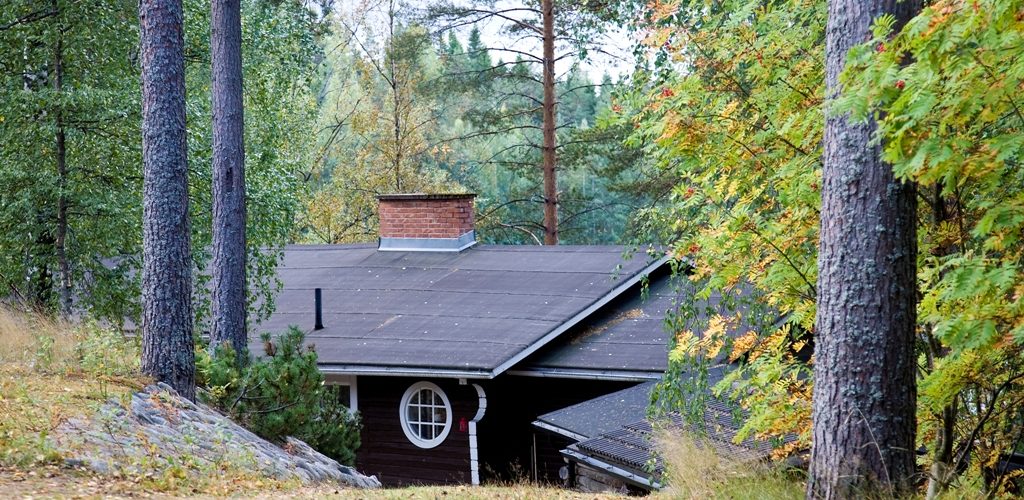 SAUNAS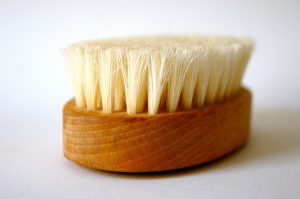 The sauna building in Urkin Piilopirtti was once President Kekkonen's secret relaxing place. It is full of natural beauty and has at that time had also a representative function.
Now it provides nice and easy surroundings for sauna evenings after business meetings or wellbeing events. Because of it's historical background and site, it adds exotic extra value to events which also foreigners take part.
Send a request >>
In the sauna itself and it's close surroundings you'll find lot of interesting works of art. Walk around and let us surprise you!
Read more about the sauna art >>
Sauna permises

There are two separate saunas: a traditional smoke sauna and a modern electric sauna, panoramic verandah, a lounge with a fire place, patio and dressing rooms downstairs. Close to the saunas there is a large pier on the lake.
The electric sauna has place for 18 persons at the same time, the smoke sauna just 8 persons. Showers are shared with both saunas and there are 4 of them.  Swimming in the lake is possible all year round!
Sauna prices
The price is valid in winter 1.11.–30.4. and in summer 21.6.–31.7.
every day 855,60 € (690 € + VAT)
The price in springtime 1.5.–20.6. and in autumn 1.8.–30.10. in
every day 979,60 € (790 € + VAT)
The price includes both saunas for maximum 30 persons between 17-23, free use of the other rooms in the building, seat covers for the sauna, soap & shampoo, a big basket full of fire wood and VAT. Discount of 124 € (100 € + VAT) if no smoke sauna. Towels 3 €/pcs or art towels 4 €/pcs, billing according the number of used ones. You may also use your own towels. Extra hours after 23 o'clock 100 €/h.
Sauna prices without bathing >>
Sauna menu
In the sauna building, lounge offers an intimate place for dining (max. 20 pers., we recommend that bigger groups dine in the pavilion).  The chef prepares the food in the restaurant kitchen and brings it on the warm hobs which makes it flexible to start the dinner.
Read sauna menus >> here
Close to the sauna you'll find a nice shelter with fire places officially approved for outdoor cooking. We gladly recommend you to enjoy its service and dine outdoors!
Sauna area belongs to Urkin Piilopirtti's alcohol area, so no own drinks are permitted.
Meeting in the sauna lodge
The lounge is equipped with a screen, beamer and flipchart for meetings. 16 persons have place around the main table. The rooms downstairs can be used for team working.
The rental prices for Sauna Meetings >>
Look also Meetings >>
For bigger meetings we recommend Pavilion >>
Send a request >>